CollaBoard – Welcome to the Modern Workspace
Why CollaBoard?
Teamwork has never been easier before. In just one app, you can access all of your files, collaborate in real-time and work creatively on projects. Thanks to a natural user interface, people can easily adapt to new technologies, interact productively and have fun at the same time. CollaBoard is an all-in-one solution, that runs on any Windows 10 devices.
With CollaBoard you can…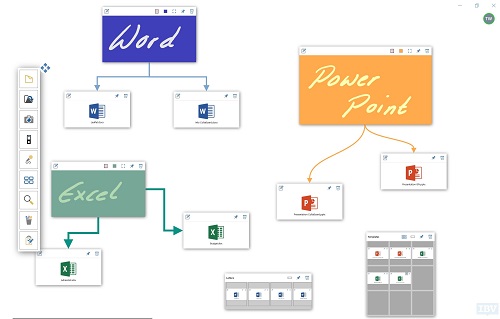 Work on a shared digital whiteboard
CollaBoard is an extended whiteboard. Write on the canvas, create sticky notes, add images, videos, office documents and browse YouTube videos.
Create amazing mind-maps
Use sticky notes, images, videos and any other tiles to create a fully digital mind-map with your team.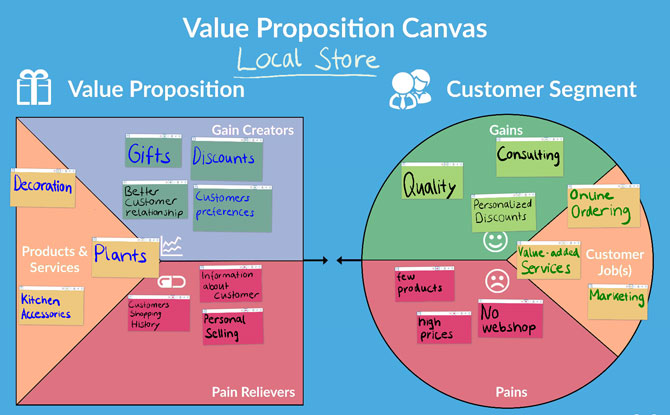 Hold digital workshops
Create a digital workshop experience. CollaBoard provides you the digital interface and tools together with interactive displays, laptops and tablets.
Brainstorm with a remote team
Get creative using your digital tools, wherever you are located. Your team members can follow every step and interact in real-time.
Work agile
Digitize your agile wall with CollaBoard's virtual workspace templates. Enable your team to start Kanban, Scrum or Lean Methodology.
Design workflows
Connect everything, build sequences and process flows with a remote team or together on a large interactive display.
---
CollaBoard for Business
CollaBoard helps companies to adapt modern ways of working and improve collaboration. Companies that are using CollaBoard can reduce travel costs, improve home office working and boost creativity.
Data Security
Companies keep full control of the data created in CollaBoard. You can host the app in your own cloud or on-premises. Swiss banks and pharma companies are using CollaBoard, due to its high data security standards.
Customizable Virtual Workspace
Each company is unique and has different requirements regarding a digital whiteboard solution. CollaBoard is customizable and integrates with existing systems and data sources.

CollaBoard for Education
CollaBoard helps students to co-create and work together in groups. They are using CollaBoard to learn in a fun way, to present and to find ideas for papers. CollaBoard is being used in several universities and primary schools already.
For University & High School
If you are a student or teacher, get in contact with us to benefit from special discounts for Universities and High Schools.
For Primary School
If you are a primary school, please have a look at our special promo for primary schools. You can get CollaBoard completely for free until the end of the summer semester in 2019.

CollaBoard for Interactive Displays
CollaBoard is optimized for the usage on large interactive displays. With CollaBoard you can do more with these devices. Work on concrete use cases for meeting rooms, collaboration spaces or creativity rooms.
CollaBoard works on the following interactive displays:
Dell Interactive Touch Monitor
BenQ Interactive Flat Panel
Avocor Large Touch Display
Ricoh Interactive Whiteboard
---
CollaBoard Pricing
Free Trial
30-day Free Trial
Free
Test the app for free
Full functionalities
Unlimited projects
Unlimited team members
Free Download
Personal
Monthly Invoice
9.99
Monthly
Full functionalities
Unlimited projects
Unlimited team members
Buy now
Business
Monthly Invoice
29.90
Monthly
Full functionalities
Business features
On-prem or cloud hosting
Buy now
---
Interested in CollaBoard for your institution and/or yourself?
Please contact us for a personalized offer and tailored solutions. We will gladly assist you.