– Your secure collaborative whiteboard –
A functional whiteboard "on-premise"

Digital whiteboards are the future of collaboration in your team. CollaBoard offers various benefits and tools to make your daily work easier and more visualized. Thanks to its natural approach, the digital transformation is easy and manageable for everyone.

Your content is your intellectual property. With CollaBoard on-premise, your data is protected.

That's why we developed an on-premise version of CollaBoard. It has originally been developed for a Swiss bank with highest security compliance requirements. All data is in your control and stays in your internal network.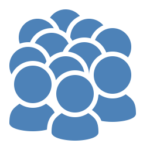 CollaBoard on-premise works on your in-house server, no need to use the Cloud.
The CollaBoard data is going to be saved on your server, which enables you to access all files within the company environment.
All data is being encrypted for the transmission from your personal device to the server, as usual.
That's how we ensure, that even on the way of transmission no sensitive information and data can be leaked.
To start collaborating, you can connect within the CollaBoard project. Once logged in, people can work together in real-time.
Only people with the project key and code have access to this particular project.
Work on a shared digital whiteboard
CollaBoard is your extended whiteboard. Write on the canvas, create sticky notes, add images, videos, office documents and browse online for more content. Either for yourself, or share it with colleagues.
Use sticky notes, images, videos and any other tiles to visualize your ideas. There are templates for some common use cases like mind-mapping, SWOT analysis or value proposition canvas.
Create a digital workshop experience. CollaBoard provides you the secure digital interface and tools together with interactive displays, laptops and tablets. Attendees only can access the workshop content.
Brainstorm with a remote team
Get creative using your digital tools wherever you are located. Your team members can follow your steps and interact in real-time.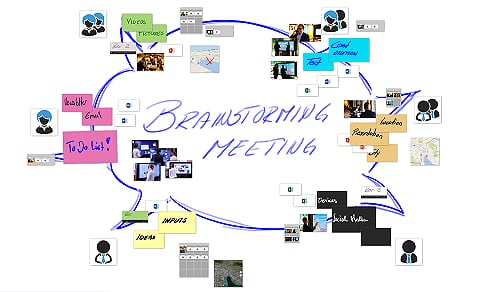 Digitize your agile wall with CollaBoard's virtual workspace templates. Enable your consciously selected team to start Kanban, Scrum or Lean Methodology.