IBV regularly organizes events about Surface Hub Application Development, Augmented and Mixed Reality, HoloLens as well as IT Security. On this page you will find an overview of all our upcoming events. As we are constantly updating this page, we recommend checking back regularly.
At our regular Business IT Talk (BITT), you can attend interesting talks held by IBV specialists in selected locations and a relaxed atmosphere. Our webinars, on the other hand, offer insights on a broad variety of topics to those who can not be there. You can also visit us at trade fairs and industry events, locally or internationally: our teams will gladly explain our offering of products and services.
Whether at a community event, a meetup or one of our IBV Days/BITT events, we look forward to meeting you.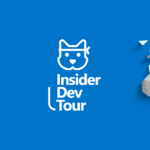 08:30 – 17:00 (CET)
The Insider Dev Tour is for developers interested in building Microsoft 365 experiences today, using the latest developer technologies, as well as for those who want a peek into the future. If you can read code, this is for you, regardless if you are a beginner, expert, student, or hobbyist developer!
The morning anchor session will give you a demo and code-focused overview of the new developer technology coming out of Redmond. We'll cover Windows, Azure, Office, AI and more, so that you are up-to-date and able to make informed decisions when picking from the latest technology for your next project.
In the afternoon, we will drill down into the code. You will learn to build native Win32/XAML apps and Progressive Web Apps, and take advantage of the latest Windows 10 capabilities. You'll learn how to add AI (Artificial Intelligence) into your projects, how to connect with new ecosystems using the Microsoft Graph, and how to bring your experiences into the next dimension through Mixed Reality.
The tour is an opportunity to connect directly with leads and engineers from Redmond, as well as regional industry leads and Microsoft Developer MVPs. We're excited to meet you in person! #InsiderDevTour