Date: 21th of September 2016
Time: 15:30 – 21:00
Location: Swissôtel Zurich
The Future of Collaboration at the #ibvday16
People have ideas and projects that are interesting, meaningful and powerful, and full of creativity. Introducing CollaBoard, your new app that will give you the freedom to do just that, and more. This is a completely new way for you and your team to express yourself, using the latest cutting-edge technologies to achieve more, with less.
We're reinventing the way people work together, remotely, in real-time, on one single virtual workspace. Imagine a place where you can work, interact, sync, stay in touch and putting all of your ideas into something tangible, something unique to make it a reality, regardless your location. Imagine a place where only you and your teams have the power and the control to express yourselves, using multi-touch, inking and voice commands in a natural and seamless way. CollaBoard will do just that, and more.
With the power of the Microsoft Surface Hub, you can create your virtual workspace and have your colleagues immerse themselves in this natural and easy-to-use environment, anywhere, on any device (including Windows – Android and iOS). CollaBoard is more than just a collaborative tool, it's a huge canvas allowing Teams to work together on projects in a new, completely different way.
Today, we are pleased to present you the app that will revolutionize the way you work. And not only that, the Microsoft HoloLens will accompany you in this Journey as it will be there too, on stage, for you to try it out. You will have the unique opportunity to experience technologies that will enable your productivity and creativity allowing you to leverage and improve your business.
Step into a new dimension with CollaBoard, together with the Surface Hub and the HoloLens, using your personal devices and join us for an experience that will change your perspective on the modern workspace forever: this is the Future of Collaboration.
We will welcome you on the 21st of September 2016 at 16:00 and below you can find all the information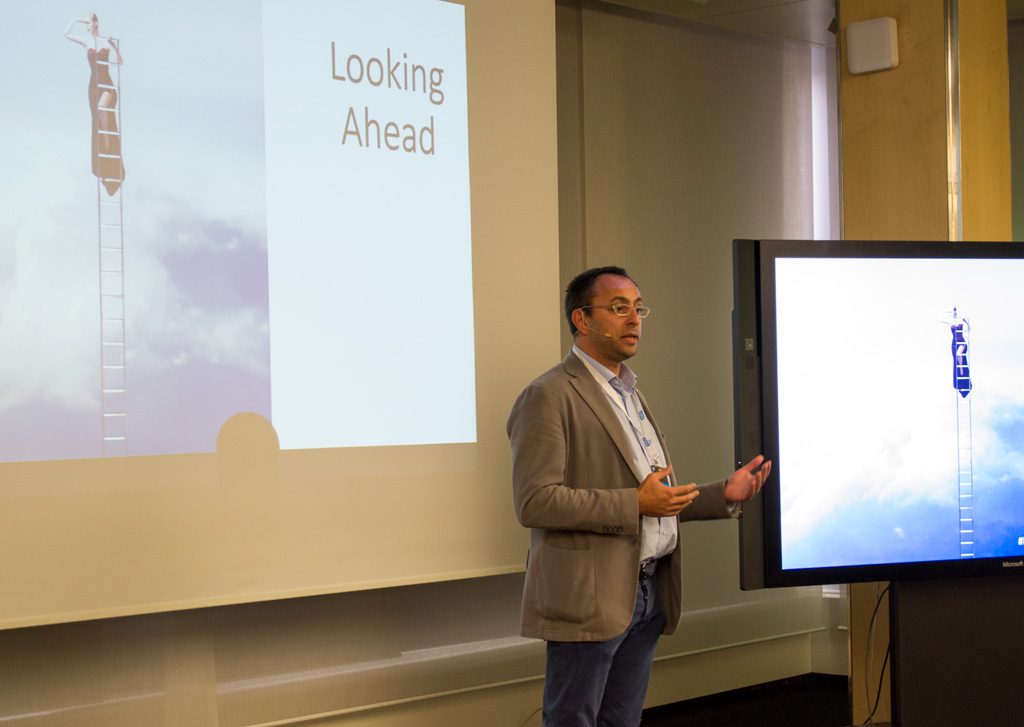 Agenda
15.30 – 15.45 Welcome Guests
16:00 – 16.15 Presentation: Welcome @ IBV Day
16.15 – 16.30 Presentation: Surface Hub (Giorgio Cifani – Microsoft)
16.30 – 17.00 Collaboard Presentation (Alessandro Teglia & Michael Görög)
17.00 – 17.45 Surface Hub meets the HoloLens (Gianpaolo Santopaolo & Corrado Cavalli)
17.45 – 18.00 Glimps to the Future (Andreas Görög – CEO of IBV)
18.00 – 21.00 Technology Apero Starts