Date: 11th of May 2017
Time: 13:30 – 18:15
Location: The Blinker, Cham
The FIRST! DAY was dominated by technological transformations triggered by digitalization. Various specialists from the IT world talked about the effects on the Swiss market and the possibilities for the individual companies – with examples from the practice. At the FIRST! DAY conference, moderated by Fabienne Bamert, Tele1, representatives of Microsoft, SBB and other companies talked about their experiences, about the obstacles and opportunities.
The main speech under the title «4. Industrial revolution, "said Christian Frei, CEO InspiredView GmbH and Digital Transformation Coach. Other speakers were Markus Basler, Head of Digitization & Strategy at SBB, Michael Görög, COO IBV Informatik AG, and Fabio Soricell, Senior Business Development Manager Cloud Microsoft Switzerland. After the informative lectures and the subsequent panel discussion, the magician Alex Porter took the audience into magical worlds. The guests finally exchanged ideas with a fine aperitif and ended the FIRST! DAY in a relaxed atmosphere.
Here are the presentations:
Picture gallery from FIRST!DAY 2017
Click here to go to the official website of  FIRST!DAY's.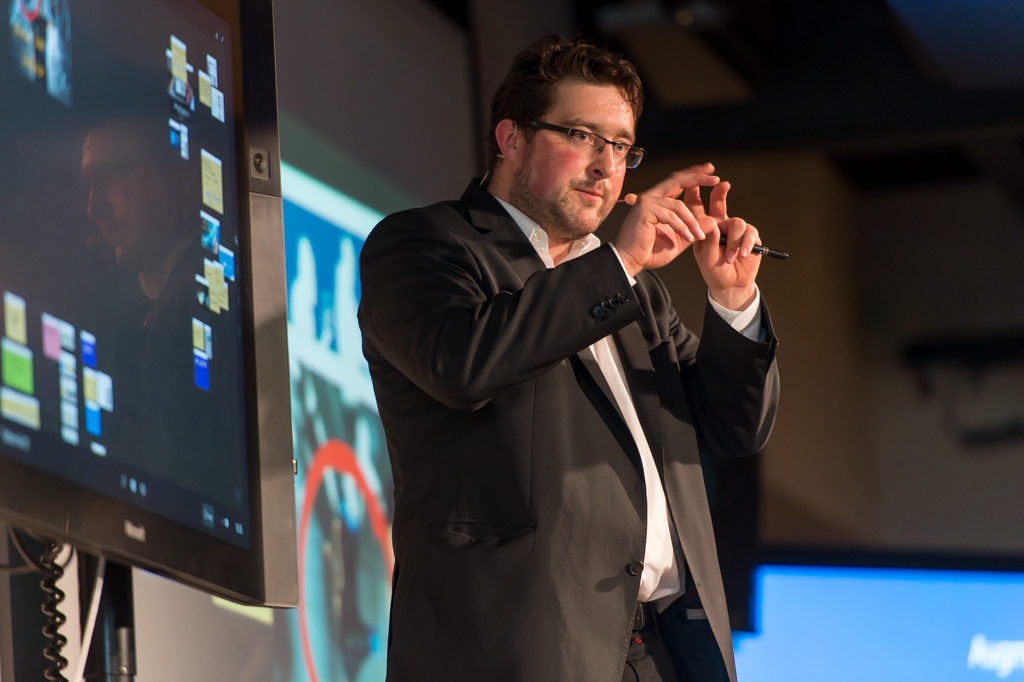 Michael Görög during his presentation at FIRST!DAY.