CollaBoard – Next level collaboration
CollaBoard helps you to do better meetings.
CollaBoard is a digital whiteboard and real-time collaboration solution for Windows 10.
Start now and experience the modern way of team collaboration.
Our CollaBoard References:
"I am proud to say, that T-Systems is the first partner with an OEM version of CollaBoard, named "Teamwork Revolution". We love to use it internally for real-time collaboration with more than 11'000 employees.
Teamwork Revolution brings exactly the energy into our system, that we need to master the digitization journey together. Not only has it changed our national and international meeting culture, but also keeps transforming our way of working on a daily basis. We are never going to go back!"
- Thomas Novotny, CTO Innovation / New Business, T-Systems
"I was looking for a solution to spice up our sales meetings as they can be quite boring sometimes. With CollaBoard we found the solution to have more interactive meetings.
All team members can join, comment visually, take notes and participate in an easy and natural way. Besides that, it is so much fun using it. Absolutely recommendable!"
- Gregory Milius, ARP Schweiz AG
"As a Surface Hub Reseller and primary solutions provider, we have always been looking for partners, who seamlessly complement our portfolio. With IBV and their product CollaBoard we found the right partner with the perfect solution for the Surface Hub.
CollaBoard provides exactly those the features for meetings and conference calls, which the out of the box Surface Hub does not include. Our customers are excited about and thankful for this software's verifiably high additional value."
- Manuel Meskendahl, Insight Österreich
"As I am travelling a lot I was looking for an app to communicate and work with my team location-independent. CollaBoard enables us to comment, take notes and communicate visually without having to be in the same room. More participation is guaranteed!
Another advantage is being able to add or change information location- and time-independently without the necessity of the whole team to be online."
- Javier M. Romero, ARP Schweiz AG
"Discovering CollaBoard was a life-changing experience for me. I am used to putting down my ideas on paper and dragging them around with me whenever I need to work on my thesis. Thanks to CollaBoard, I have my ideas with me all the time, paper-free, hassle-free, shareable and collaborative.
My all-time favorite is the Brainstorming, as it allows me to link ideas, add sticky notes, pictures and even insert files... all that on a board! I highly recommend CollaBoard for everyone, it is a life-changing tool!."
- Lucie Doumanian, Master Student in Political Science, Lebanon
"I like to draw and create sketches. With CollaBoard I have found a great tool for it. It allows me to be creative and to try different versions without wasting lots of papers.
In the future I can imagine to install CollaBoard in our conference rooms, which we rent to external companies to enable them to hold digital workshops and collaborate efficiently."
- Katharina Render, Assistant to Manager, Restaurant Güterhof (SV Schweiz AG)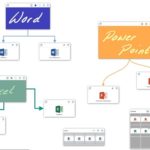 Work on a shared digital whiteboard
CollaBoard is an extended whiteboard. Write on the canvas, create sticky notes, add images, videos, office documents and browse YouTube videos.
Create amazing mind-maps
Use sticky notes, images, videos and any other tiles to create a fully digital mind-map with your team.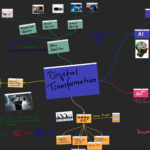 Hold digital workshops
Create a digital workshop experience. CollaBoard provides you the digital interface and tools together with interactive displays, laptops and tablets.
Brainstorm with a remote team
Get creative using your digital tools, wherever you are located. Your team members can follow every step and interact in real-time.
Work agile
Digitize your agile wall with CollaBoard's virtual workspace templates. Enable your team to start Kanban, Scrum or Lean Methodology.
Design workflows
Connect everything, build sequences and process flows with a remote team or together on a large interactive display.
CollaBoard helps companies to adapt modern ways of working and improve collaboration. Companies that are using CollaBoard can reduce travel costs, improve home office working and boost creativity.
Data Security
Companies keep full control of the data created in CollaBoard. You can host the app in your own cloud or on-premises. Swiss banks and pharma companies are using CollaBoard, due to its high data security standards.
Customizable Virtual Workspace
Each company is unique and has different requirements regarding a digital whiteboard solution. CollaBoard is customizable and integrates with existing systems and data sources.

CollaBoard helps students to co-create and work together in groups. They are using CollaBoard to learn in a fun way, to present and to find ideas for papers. CollaBoard is being used in several universities and primary schools already.
For University & High School
If you are a student or teacher, get in contact with us to benefit from special discounts for Universities and High Schools.
For Primary School
If you are a primary school, please have a look at our special promo for primary schools. You can get CollaBoard completely for free until the end of the summer semester in 2019.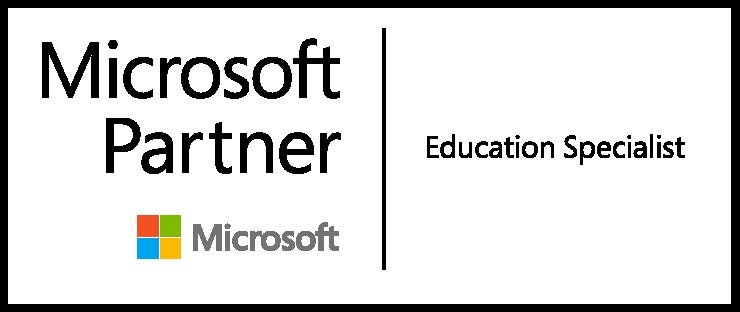 CollaBoard for Interactive Displays
CollaBoard is optimized for the usage on large interactive displays. With CollaBoard you can do more with these devices. Work on concrete use cases for meeting rooms, collaboration spaces or creativity rooms.
CollaBoard works on the following interactive displays:
Microsoft Surface Hub (1 and 2)
Windows Collaboration Displays
Dell Interactive Touch Monitor
BenQ Interactive Flat Panel
Avocor Large Touch Display
Ricoh Interactive Whiteboard
Interested in CollaBoard for your institution and/or yourself?
Please contact us for a personalized offer and tailored solutions. We will gladly assist you.