15 everyday benefits of using digital ink
Working with a digital pen completely changed the way how I do stuff in my daily life.
In this blog post, I highlight my 15 favorite benefits of working fully digital.
I am working with a Microsoft Surface Pro, HP Envy x360 a Samsung Galaxy Note 8 and a Microsoft Surface Hub. All equipped with a digital pen.
For me digital pens are not only a fun extra tool, but also helped me to bring my daily work to a whole new level.
1.Visualize my thoughts digitally



Digital pens and paper allow me to visualize ideas on a touchscreen. It is easy to create sketches and visualizations and share them with others.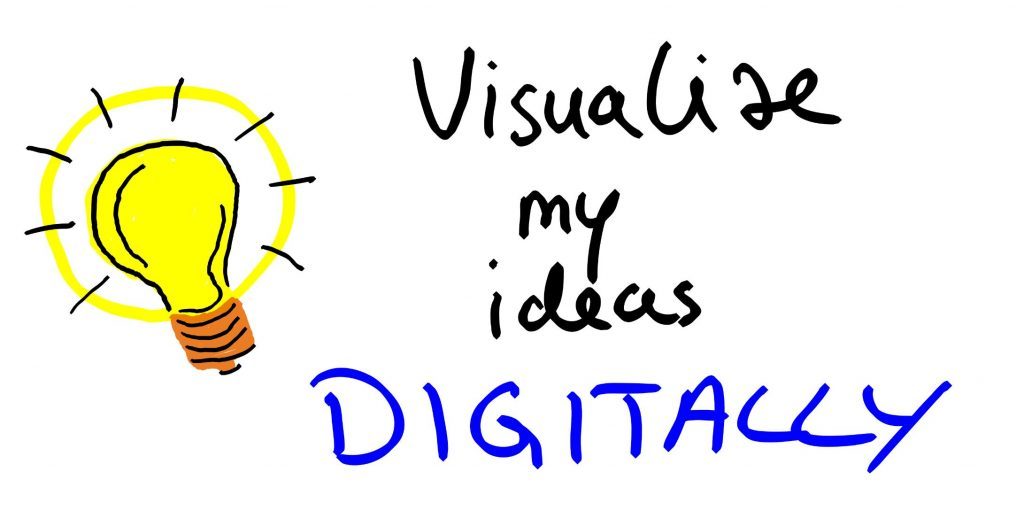 2.Unlimited space to work on
Who knows the struggle with paper that is just too small for a project or a longer meeting?
Digital paper or workspaces provide a huge or infinite area to work on and have no physical boundaries.
3.Work with text documents like never before



For several purposes, it is more enjoyable to work on the text with a pen than with a mouse and keyboard. It is easier to explain your thoughts and it feels more natural if you are used to regular paper and pen.
I love to highlight, mark, add comments and draw on texts I read.
4.Everything is stored digitally and always available



If I write something with a digital pen in OneNote, CollaBoard or other pen-optimized apps everything is stored digitally.
I can access it any time and have it always on me. I do not need any physical folders anymore.
On the picture, you see a Surface Pro and a Galaxy Note 8.
5.Enable teams to be creative in virtual meetings
In a lot of meetings, we use small and large touchscreens as a replacement for flipcharts and whiteboards. Being able to draw digitally helps us to be more creative in remote meetings.
See below a screenshot of the notes of our last brainstorming session.
6.Improve learning while working digitally



Research showed that writing something with a pen helps to remember. This is great for your own research, study process or for a workshop.
Being able to write formulas, draw graphs and write down my thoughts using a digital pen helps me remembering things much better compared if I use a keyboard to make notes.
7.The next evolution of flipcharts and whiteboard – No more photo protocols



Classic flipcharts and whiteboards are great for meetings in the same location. With digital ones, the same meeting can be done with remote attendees.
Plus, files can be shared after a meeting, so no one needs to take notes, but instead, you can pay more attention to the meeting.
8.Draw & write on Multimedia content
If you are using more visual content, such as videos and photos, people are more likely to keep their attention high during meetings.
With a digital pen, you can pause videos, discuss them and even ink on it. It is also possible to screenshot the freeze frame with ink on it and save as a picture for later use.
9.Ink during presentations
Presenting with touchscreens where I can ink on content is a new way to grab the attention of the audience. Write & draw on your slides. This is much more powerful than working with a laser pointer.
10.Less paper
We all know, that reducing paper consumption contributes to saving the environment. With digital paper, this transformation is no challenge anymore.
It has never been easier and more comfortable to replace real paper. For example, digitize sticky notes. They won't fall off the wall anymore.
11.No ink refill
With regular pens, you need to ensure that they've got enough ink to write properly. Of course, it always happens during important meetings, that they stop writing.
With digital pens, you can be sure that they work for a long time. The only limit is battery life.
12.Unlimited Colors and multiple pens
The times of you carrying your pencil case everywhere you go are over.
With a digital pen, you have got a pen, pencil, highlighter and much more pens all in one. Also, there is no need to bring multiple colors, as you can easily access an unlimited variety of colors on your device.
13.Erase, Redo and Replay



One mistake can ruin the whole sheet. Not with digital paper and pen! Whether it's a spelling mistake or a failed drawing, you can erase it within a second (without wrinkles) and redo in endless tries.
The Microsoft Whiteboard even provides a replay feature for everything you have written digitally.
14.Copy & Paste
The most frequently used shortcut can only be used digitally. It is not necessary to print files out and stick them on a flipchart. Instead, you can simply browse your content, copy and paste it to your digital workspace and include it in your next meeting. Great for preparation purposes as well!
15.Privacy
You decide where sensitive data is stored, as it is not written on the whiteboard in a meeting room. The documents can be locked with a password or saved, where only selected people have access to.
And most important for me, working with a digital pen is FUN!