Flip teaching – also known as inverted teaching – is an alternative method to the classic front teaching in school and workshops. In this blog post you will learn everything about the method of flip teaching, how you can implement it together with digital tools and what you can use it for.
All about flip teaching
We all have experienced front teaching classes for many years of our lives. Sometimes that fits the case perfectly for a certain amount of time and certain content. But there are more possibilities to make a learning session more interesting and interactive.
How it works
With flip teaching, theory parts or lecture have to be acquired at home or during self-study time. All the material is provided by the teachers, but the students prepare it by themselves. During the very valuable time at school or in a workshop, students and teachers are doing exercises together, alone or in groups. The exercise part would usually be homework with the front teaching method, but here it's what the class consists of.
From a methodical point of view, it allows teachers to be more of a moderator than a presenter, have less of an authoritarian impression on students and support a constructive working atmosphere. It gives the teacher the opportunity to challenge their students in everything they are not used to.
Its benefits
Most importantly, flip teaching enhances self-studying. Not only does it help with the students' time management, but also gives them more independence and fosters creativity. As it is the exact opposite to front class, flip teaching supports teamwork and interaction between students, but also between students and teachers. Rather than one person talking at a time, multiple people are working together and experimenting in smaller groups or in full class.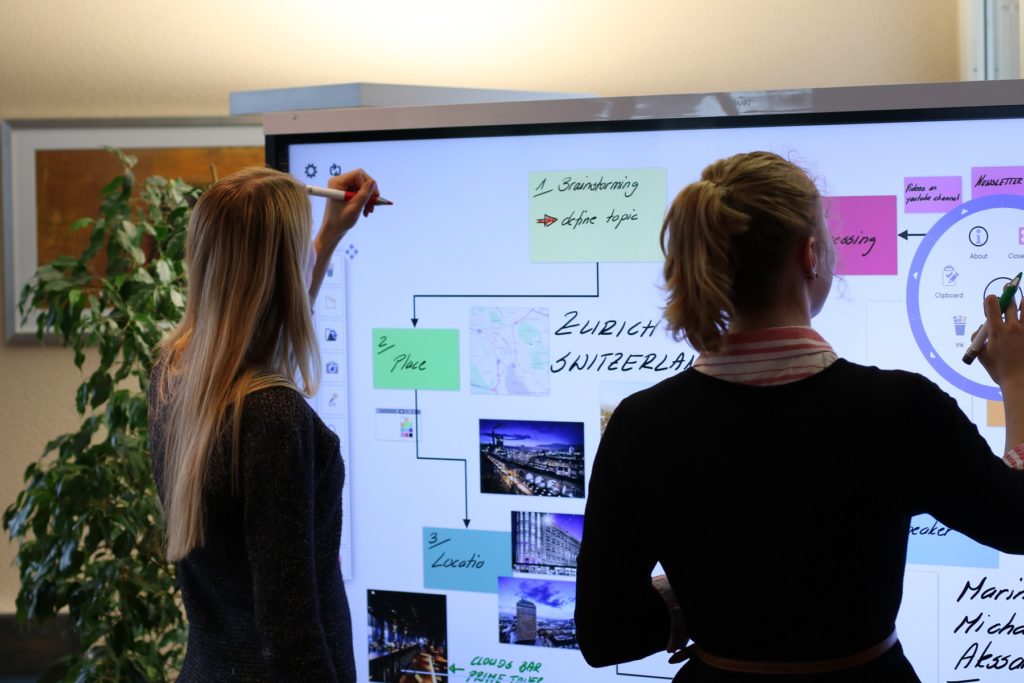 Why you should try out flip teaching in a nutshell:
Enhances the process of self-studying
Challenges the students/workshop attendees in a new way
Supports teamwork and interaction during class
Made for modern technology
Compliant with remote attendees
How we digitize it
For the home learning part of flip teaching, the files and videos need to be accessible for everyone at any time. Therefore, we use some kind of software or cloud to provide all the information for self-studying. During the exercises, students are often going to work in groups, access common files, take notes and do brainstorming together. It makes sense to store all the information at the same place, ideally in one project.
Cloud Storing
Option one is to store everything in a cloud like Google Drive, Microsoft Azure or Dropbox, where all the people have access to. Everyone can edit the files and the changes are being saved to the cloud. That's good for time shift projects to establish order in a data chaos.
Collaboration Software
We prefer to use collaboration software like CollaBoard. First and foremost, the collaboration part needs to be underlined. Especially during class time, when people are doing group exercises, real-time collaboration and interaction are really important to keep the workflow and creativity levels high.
With CollaBoard, you can not only access and edit all of the most common file types, but also browse for images, videos and maps. Sticky notes can help to gather thoughts and if you connect them, you can create a structured and colorful mind-map. Files and notes for the same exercise can be put in libraries for even more structure.
Most common use cases
School Lesson
The most obvious use case is a school lesson. Instead of learning a theory in class and then doing exercises at home – like at maths class – you do it the other way round. Students take time to prepare the theory all by themselves, at home with videos, texts and easy exercises. After they have prepared properly, they meet in class, where they do more complicated exercises.
When students are working in small groups, they learn to interact, to be responsible, to understand and apply what they've read before. They can work on their own projects and have fun at the same time – the only way to learn sustainably.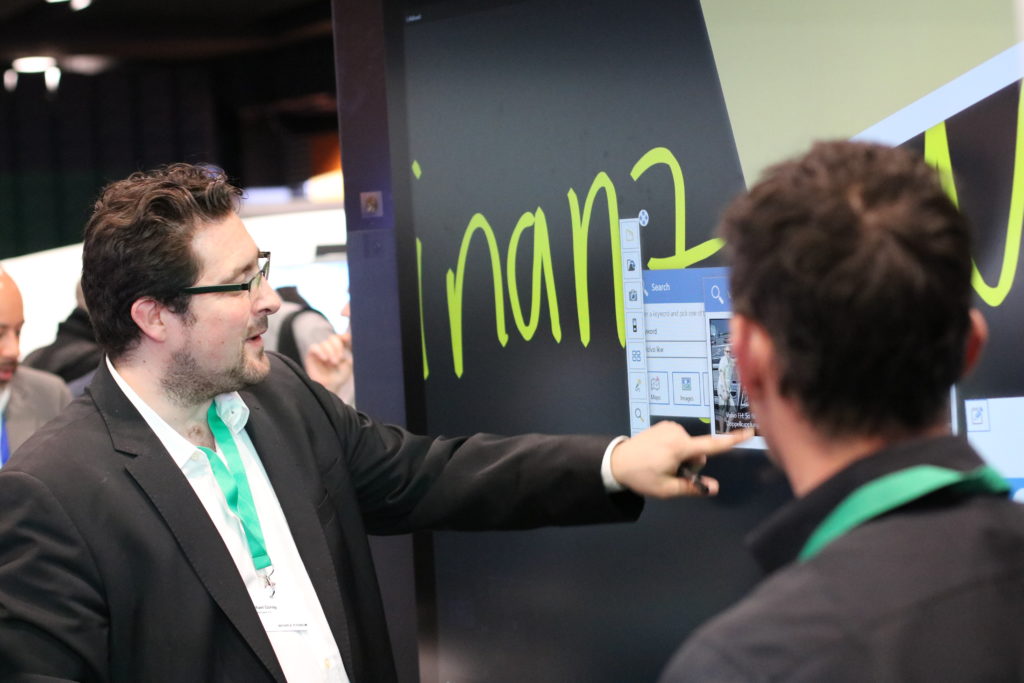 Business Workshop
One of the most common use cases in business world is a workshop. The more interactive and fun a workshop, the better – we think. By preparing the workshop theory in advance, the full presence time can be used for teamwork and exercises. That doesn't only allow teams to spend more time together, interaction also serves as the perfect ice breaker in the beginning of any workshop.
This way, workshops are way more engaging than traditional front teaching ones. People, that haven't met in real life yet, can immediately work as a team, if you give them the chance and the right setting to.
Try it out for free! You can simply download CollaBoard from the Microsoft Store and test it for yourself.